CULTURE-YOGA & AYURVEDA TOUR WITH DIANA GROHS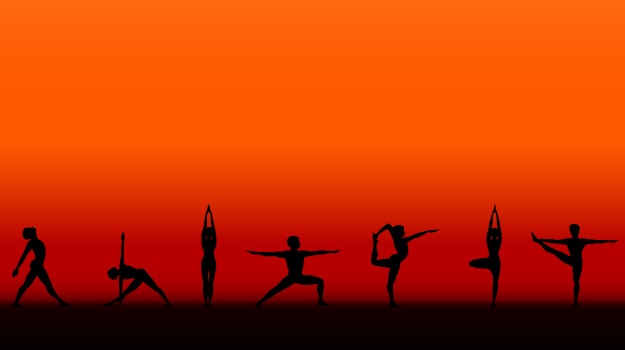 Tag 1/Fri 20.09.2019 Flug FRA – TRV
Tag 2/Sa 21.09.2019: Trivandrum : Arrival and transfer to Hotel.
Check in and rest for the day until 12.00.
Lunch: Transfer to Hotel Aranya Niwas of Kerala THALI meals - compliment ITP
Proceed for the sightseeing.
Sri Padmanbhaswamy Temple (non Hindus are not permitted entry inside the temple). Sri Padmanabha Swamy Temple dedicated to Lord Vishnu. This temple is a blend of the Kerala and Dravidian styles of architecture. It is believed to be the world's richest temple.
Then visit Kuthiramaalika palace on the south- eastern side of Sri padmanabhaswamy temple, a two-storeyed palace built by Swathi Thirunal Rama Varma which is now a museum, and an important heritage attraction in Thiruvananthapuram.
Later visit Napier museum and art galleryTransfer to hotel.
Dinner at Hotel Hycinth
Overnight stay. Hotel Hycinth by Sparsa.
TRV: Monuments and palaces are holiday on Mondays!
Tag 3/So 22.09.2019:Trivandrum
7.00 Early morning visit blumen market (chalai market), Ganesh temple
after then breakfast
9.00/9.30 walking tour 'Kingdom of Gods' Trail Dauer: 2 h –am Ende: Coconut-Water drinken ? (Travencore palace und Anlage, 6 Paläste, Tempelelefanten)
Join to the walking tour 'Kingdom of Gods' Trail" The Endless City; Home to the royalty of Travancore; The Fabled City of Gold.
Powerful queens and pious saints, haunted forts and blessed ponds, ghosts and ghastly nobles, great victory and despicable betrayal – it's all a part of the glorious history of Trivandrum.
A city that dates back to many centuries before Christ, Trivandrum has many stories to tell. Take a walk with Storytrails and learn of the hidden histories, wondrous fables and strange truths that make up this hallowed city. Once dubbed the 'the City of the Divine Ones'. the Gods may still walk amongst us in Trivandrum. All you need is a little bit of imagination and a good story to help you look beyond every day and reach into the past.
How did the Padhmanabhaswamy temple come to be? Why were the Travancore kings' consorts never called queens? What treachery caused the western gates of the fort to be haunted? How did a local king defeat the famed Dutch armada?
There after you are free for shopping.
Dinner at Hotel
Overnight stay. Hotel Hycinth by Sparsa.
Tag 4/Mo 23.09.2019: Trivandrum – Kanyakumari (Appx 3 Hrs, 100km)
Morning YOGA session 7.30 – 9.00.
9.30 After breakfast drive to kanyakumari.
Enroute visit Padmanabhapuram palace (Palace of marthanda varma– Padmanabhapuram Palace is located close to the town of Thuckalay in Kanyakumari District). (MONDAY CLOSED)
And then visit Sucheendram temple, abode of Lord Siva.
Lunch at Brindavan, Nagar Coil
14.30 Boating 
In Kanyakumari ,visit Vivekananda rock memorial, this is one of the finest pieces of human endeavor at architecture in Southern India. Situated on a rock island, Vivekananda Rock Memorial is a major tourist attraction in Kanyakumari and houses the statue of the great preacher SwamiVivekananda.
From the rock you have a view to the statue of Thiruvalluvar, the Valluvar Statue, is a 133-feet tall stone sculpture of the Tamil poet and philosopher Tiruvalluvar, author of the Tirukkural, an ancient Tamil work on secular ethics and morality.
Transfer to Hotel sea view.
In the evening explore the beauty of the sunset and visit Gandhi Mandapam (bjs 18 Uhr geöffnet)
Dinner at Hotel Sea View
Overnight stay. Hotel Sea View
Tag 5/Di 24.09.2019

:

Kanyakumari

–

Kollam

(Appx

4.30

HRS,

165

KM)
Morning YOGA session 7.30 – 9.00. Yoga at the Sunrise point
After breakfast drive to Kollam. On the way visit the Padmanabhapuram Palace. On arrival check into the hotel and rest. Boating at Ashtamudi See.
Dinner at Hotel
Ü Kollam im The Raviz Kollam
Tag 6/Mi 25.09.2019

:

Kollam – Ponmudi
Morning YOGA session 7.30 – 9.00.
Munroe Island: This beautiful small village is surrounded by Ashtamudi lake and Kallada river. Blessed with a number of criss-cross canals and zigzag water channels, Coir making is a home industry to almost all the village living people. It is very interesting to watch the coir making by the village ladies with the help of weaving Wheels. Men are engaged in Fishing, Boat building, Sand mining etc …, This Island plays a host to so many migratory birds from various places..
PonMudi (100 km/2,5 h)
10 Uhr Kanutour ca. 2,5/3 h durch die Kanäle
14 Uhr (nach Lunch) Abfahrt nach PonMudi
Ponmudi is connected to Trivandrum by a two lane highway.
The last 18km starting from Anapara has scenic views, as it winds through the mountains and tea gardens.
The Agasthiyar Koodam Peak is in Kuttichal Village and belogs to Kottoor Forest division , Kottoor Kappukadu Elephant Rehabilitation Centre,
The Kottoor Forest, Malavila Forest etc. are the main tourist destinations in Trivandrum District. Cradled in the arms of the Agasthyakoodam Hill Range in the Western Ghats is the exotic destination- Kottur. Covered with forests, this area is a hotbed of rare flora and fauna. The area is marked with tall forest tree species and numerous rivulets and streams. It is an integral part of the Agasthyakoodam Biological Park and visitors are allowed to visit 1.5 km past the forest check point. Here we encounter the famous watch tower. The view here is legendary as we get a spectacular glimpse of Thottumpara, Kathirumundi, Agasthyakoodam and Pandipathu peaks along with the Ponmudi hill resort.
Elephants can be spotted in these parts as well. The trail to the watchtower is said to be frequented by these majestic animals that have become accustomed to human presence. These forests are also home to many tribal establishments as well. Beyond the watch tower, the places to visit include Mankode, Chonanpara and Anchu Nazhikathodu leading all the way to the Peppara Dam Project area.
One needs permission from the forest department before being allowed access to these parts.
Those who do venture into Anchu Nazhikathodu have a greater chance of spotting elephant herds. You can see wild boar, nilgiri langur, giant squirrel, bear, bison, sambar, jungle fowl, grey hornbill and a vivid range of butterflies here. The area is also renowned for its rich variety of medicinal plants.
Meenmutty water falls
Dinner at Hotel
Tag 7/Do 26.09.2019: PonMudi
Morning YOGA session 7.30 – 9.00.
Dinner at Hotel
Ü Golden Peak
Tag 8/Fr 27.09.2019:
Morning YOGA session 7.30 – 9.00.
Ponmudi

–

Sivananda Ashram
Tag 9/Sa 28.09.2019
Sivananda Ashram
Tag 10/So 29.09.2019
Sivananda Ashram
Tag 11/Mon 30.09.2019
Neyyardam - Via Kottoor

-

Manaltheeram

(Appx

2

HRS,

70 KM)
nach dem Frühstück Fahrt nach Neyyar dam
Elephant Rehabilitation centre Kottor, Neyyar Dam,
Elephant Rehabilitation centre, located deep inside the forest near the beautiful Neyyar reservoir, this is an ideal place to have fun with elephants and to bring the childishness in you. The main activities here are elephant bathing, elephant feeding etc. It is the only eco tourism center where elephants are allowed to roam freely.
After transfer to Mananltheeram Ayurveda resort ,kovalam .Overnight stay.
13 Wellcome at Manaltheeram
Tag 10/So 30.09.2019 bis Tag 15/Sa 05.10.2019:

Manaltheeram

Ayurveda

resort.
5 nights
DAY 11/Mo 01.10.2019 : Manaltheeram Ayurveda resort.
Morning YOGA session 7.30 – 9.00 / Ayurveda therapy in manal theeram
DAY 12/Di 02.10.2019 : Manaltheeram Ayurveda resort.
Morning YOGA session 7.30 – 9.00. / Ayurveda therapy in manal theeram
Day 13/Mi 03.10.2019: Manaltheeram Ayurveda resort.
Morning YOGA session 7.30 – 9.00. / Ayurveda therapy in manal theeram.
Day 14/Do 04.10.2019: Manaltheeram Ayurveda resort.
Morning YOGA session 7.30 – 9.00. / Ayurveda therapy in manal theeram.
Day 15/Fr 05.10.2019: Manaltheeram Ayurveda resort.
Transfer to Trivandrum Airport for onward journey.
THE

PACKAGE

INCLUSIVE:
Ø All Transfers and Sightseeing by A/C Tempo Traveler 17 Seater
Ø Accommodation Double or Single Rooms with Daily Breakfast i.e
Ø Daily Buffet Breakfast in above said Hotels.
Ø Food on fullboard basis.
Ø Ayurveda Package on fullboard vegetarian meal
Ø Complementary of mineral water daily each
Ø Boating at Kollam Backwaters
Ø All interstate taxes, permits, toll, parking and fuel charges etc.
Ø Drivers allowances and all other expenses related to the car.
Ø Monuments entrances.
Ø All hotel taxes and service charges
TOUR

EXCLUDES:
Ø Any air fare.
Ø Camera Fee(Still or Video).
Ø Cost of any services of personal nature.
Ø Cost of Lunches or dinners if otherwise not mentioned.
AYURVEDA :
Each of the Packages includes the following services also.
Initial, daily and final consultation by the doctor.

Free medicines during the treatment period.

Composition of an individual Ayurveda diet menu.

German, Italian, French and Russian interpreters.

Any other services will be stated clearly along with the respective package.

Duration of the treatments may vary according to the direction of the doctor and process may change depending upon the patient's body condition.

Final decision of the programme will be taken by the consulting doctor.
All together we may travel 450 Kms only.